Research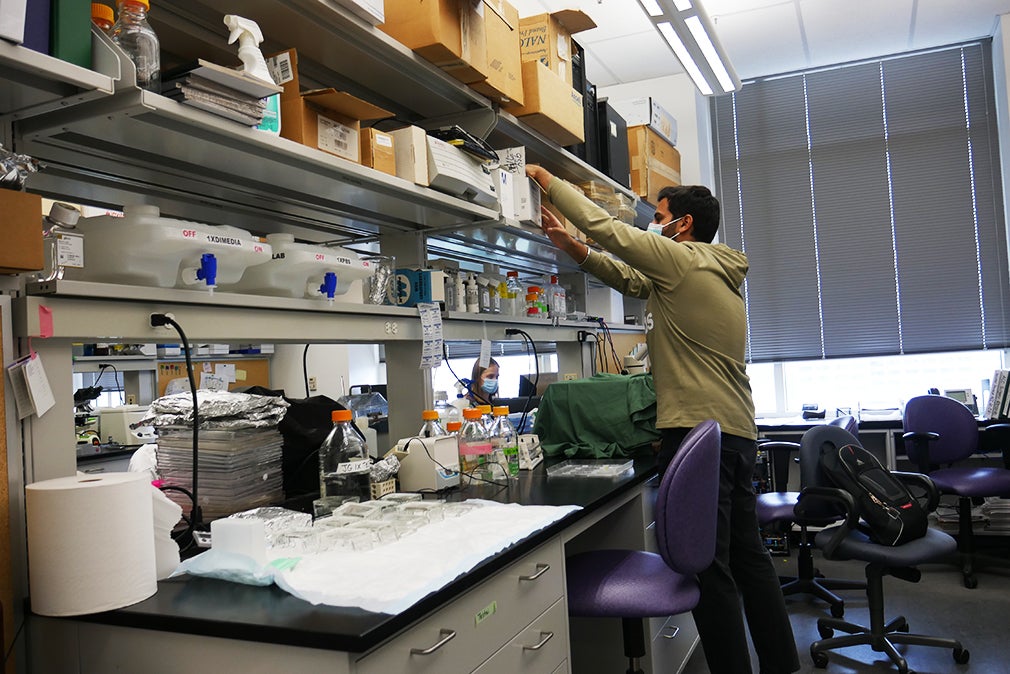 Honors College students belong to a broader community of scholars that includes practitioners from every academic discipline and every college in the university. Members of the Honors College have the chance to become directly involved in the work of investigation that makes the University of Illinois Chicago a major research university.
Research projects enable students at all levels to engage in rigorous inquiry, writing, and public presentation. Students and faculty are encouraged to work together for several semesters, and students may engage in research as an Honors Activity for more than one semester. In addition, all Honors College students complete a year-long Capstone Project during their senior year, which may focus on a traditional research problem, address a theoretical issue, produce a new creative work, or innovatively apply knowledge.
Each year, our student-researchers share their work on-campus at the annual Undergraduate Research Forum, as well as in regional, national and international conferences, including the Macksey National Undergraduate Humanities Research Symposium, International Neuropsychological Society meeting, and others.
An Honors College Undergraduate Travel Grant supports attendance at these virtual and in-person conferences. In recent years, our students' academic work and research achievements have also been recognized by prestigious Goldwater and Gates Cambridge scholarships.
Research was something I was not looking forward to at first, however…this past year has completely changed my opinion [and] showed me how interesting and exciting the world of research can be. Research is now something I can see myself doing as part of my career in the future.
Where to begin:
Honors Faculty Fellows provide guidance when students commence independent study or research, whether working with the student directly or suggesting other faculty members with whom the student might work.
The Undergraduate Research Experience (URE) website lists faculty who have sought research assistants and offers additional tips on the process of finding research.
Students can reach out to professors and advisors for suggestions.
Opportunities may also be included in the Honors College Announcements.
Students may conduct research independently, volunteer their time, and/or earn credit for their work. Competitive awards and resources within UIC also support student research:
The Honors College Research Bulletin Board highlights survey and other projects for which students are actively recruiting participants.