Fellow of the Year
Fellow, Capstone Supervisor, and Instructor of the Year
Fellow of the Year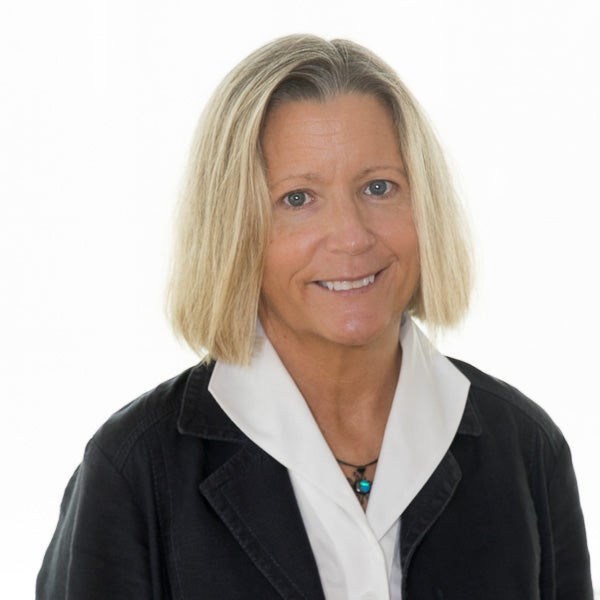 2018-19
Dr. Mary Jo LaDu
Professor, Department of Anatomy and Cell Biology
College of Medicine
Honors Faculty Fellows are individually assigned to provide personalized advising and mentoring to students. Each year, Honors College students nominate Fellows to be honored as "Fellow of the Year" for excellence in mentoring.  We are pleased to award the 2018-19 title to Mary Jo LaDu, Professor, Department of Anatomy and Cell Biology in the College of Medicine.
Professor LaDu's research lab focuses on the structural and functional properties and interactions between two proteins that are genetically, pathologically, and biochemically linked to Alzheimer's disease (AD): amyloid-β (Aβ) and apolipoprotein E (apoE).
A common theme among her four nominations for Fellow of the Year was Dr. LaDu's accessibility to her students paired with a commitment to push her students to grow as young scientists.  One of her nominators, Allison Hanson highlights the wide-reaching influence of her advising as follows: "Beyond her passion for teaching others about her work, she profoundly cares, not only about the success of her students, but about their well-being…. Knowing that I can vent to her over a cup of tea at a moment's notice shows how much she truly cares for her students and puts others above herself."
Capstone Supervisor of the Year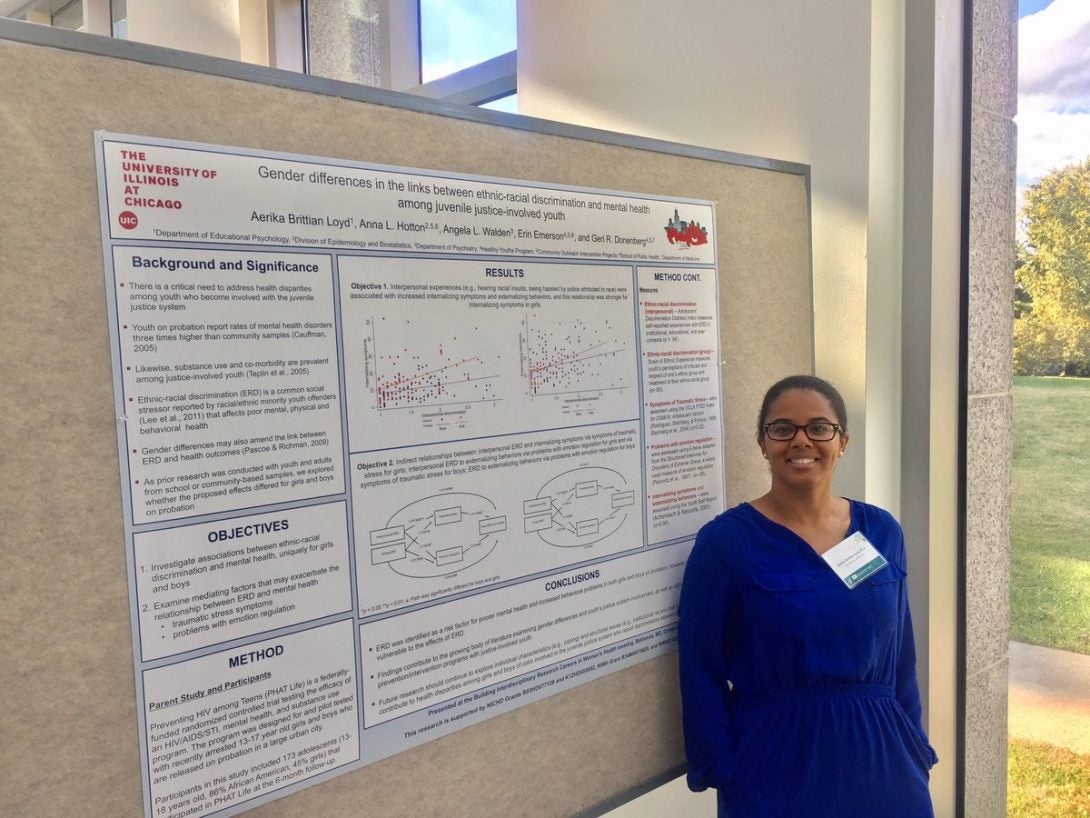 2018-19
Dr. Aerika Brittain Loyd
Associate Professor, Educational Psychology
College of Education
The Capstone Supervisor of the Year award is given annually to a faculty member for their outstanding mentorship of Honors College students' Senior Honors Capstone projects. This year's Capstone Supervisor of the Year is Aerika Brittain Loyd, Associate Professor of Educational Psychology in the College of Education.  She is also an affiliate of Community Health Sciences in the School of Public Health.
As a developmental scientist, Dr. Loyd investigates how social stressors and protective factors affect mental health and development in African American and Latinx youth and families, and she provides recommendations for culturally informed youth practice, prevention, and policy. She has conducted research in the United States and in South Africa, and her research has been published in journals such as Developmental Psychology, Cultural Diversity and Ethnic Minority Psychology, and the Journal of Youth and Adolescence.
Professor Loyd was nominated by Tiffany Besana who wrote, "Dr. Loyd introduced me to a wide array of opportunities that I would not have otherwise received without her support and belief in my work on Asian American Media Representation and Identity Development. She encouraged me to present my findings…. and invited me to publish my capstone…. By eagerly offering me these chances to showcase my research, Dr. Loyd promotes my professional development and self-efficacy. She inspires and guides me to become an eloquent researcher such as herself."
Instructor of the Year
2018-19
Dr. Jennifer Rupert
Senior Lecturer, Department of English and the Department of Gender and Women's Studies
College of Liberal Arts and Sciences
The Instructor of the Year award is given annually to one of the many faculty members who teach our first-year Honors Core courses as well as our Honors Seminars for upperclassmen.  This year's Instructor of the Year is Dr. Jennifer Rupert, Senior Lecturer in the Department of English, the College of Liberal Arts and Sciences.
Dr. Rupert's research and teaching interests include Transatlantic modernism, women's literature, feminist and queer theory, the history of sexuality, twentieth century visual culture, and contemporary critical media studies and she has also been recognized by her students and the Department of English for outstanding teaching in literary and cultural studies.  In 2018, she was a recipient of UIC's Silver Circle Award for Teaching Excellence.
Professor Rupert teaches undergraduate courses in first-year writing, literary theory and criticism, the history of feminism, gender and sexuality studies, critical media studies, and modernist literature, but she has also developed and taught honors courses for the Honors College for several years.  Her course, "From Hip-Hop to Horror: The Sexual and Racial Politics of American Popular Media", has inspired social and political awareness among her students.  Stella describes Dr. Rupert as the most influential professor of her college career – "She challenged our ideas and at the same time encouraged us to form our own thoughts….the class motivated me to obtain a minor in social justice and find ways to engage within the local Chicago community."