Faculty of the Year
Fellow, Capstone Supervisor, and Instructor of the Year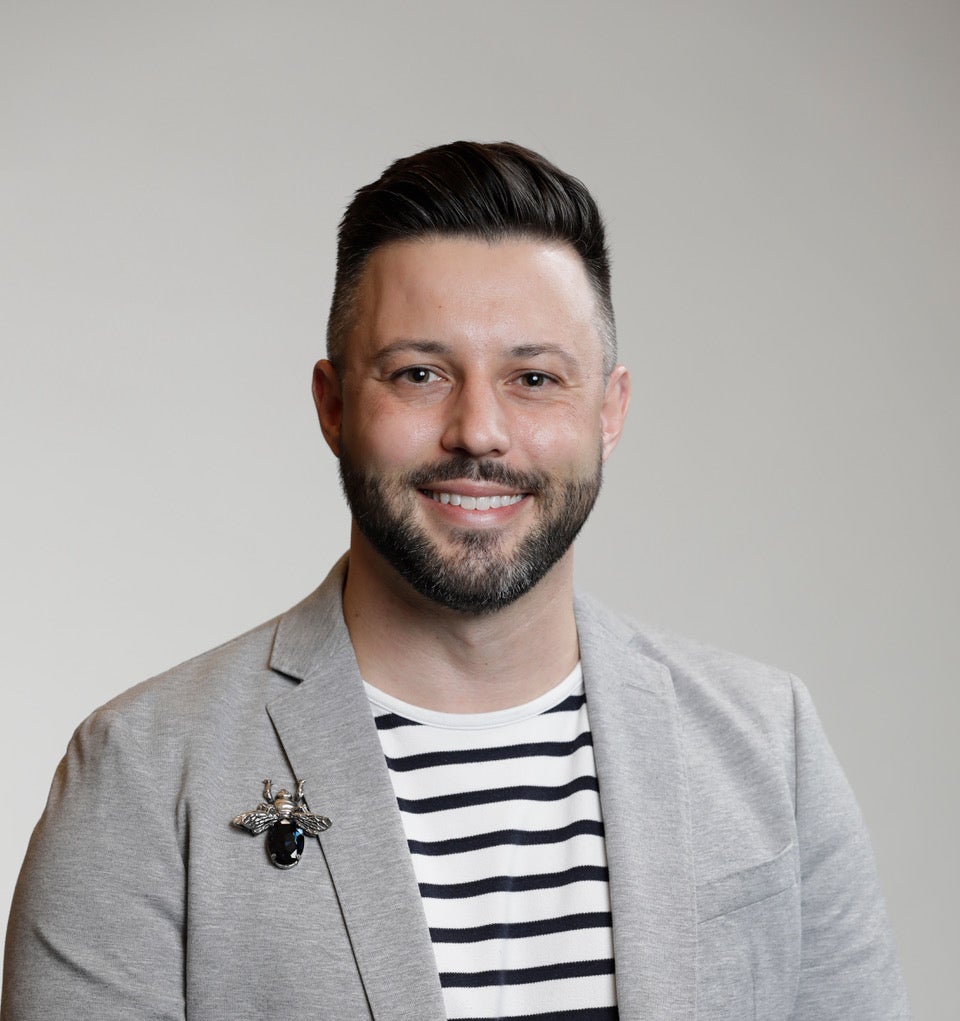 2021-22
Dr. Nic M. Weststrate
Assistant Professor, Department of Educational Psychology
College of Education
Honors Faculty Fellows are individually assigned to provide personalized advising and mentoring to students. Each year, Honors College students nominate Fellows to be honored as "Fellow of the Year" for excellence in mentoring.
We are pleased to award the 2021-2022 title to Dr. Nic M. Weststrate, Assistant Professor in the   Department of Educational Psychology, College of Education.
Dr. Weststrate (he/him/his) is an Assistant Professor in the Department of Educational Psychology and member of Center for Research on Health and Aging. In his research, Nic takes a cultural-historical approach to studying lifespan psychosocial development within the LGBTQ+ communities. Recently, he has been exploring the potential for intergenerational storytelling to bolster positive psychosocial development among LGBTQ+ elders and youth, while also sustaining the LGBTQ+ communities' rich cultures and histories. In Dr. Weststrate's community-engaged research, he partners with the Senior Services Program at the Center on Halsted and the OUTAging Program at Pride Action Tank, a project of the AIDS Foundation Chicago. Dr. Weststrate teaches courses in the Human Development and Learning program on the topics of adult development and aging, self and identity development, and sexuality development across the lifespan.
In nominating Dr. Weststrate, Honors College student, Iqra Iqbal, emphasized Dr. Weststrate's dedication to supporting his students to pursue their goals authentically.  She writes, "When I was uncertain of my career and post graduate goals, Dr. Weststrate made the time to work with me to carefully assess my options under the framework provided by my values . . .  His careful consideration of his students' intersectional identities in his approach to mentorship shines light on his mindfulness."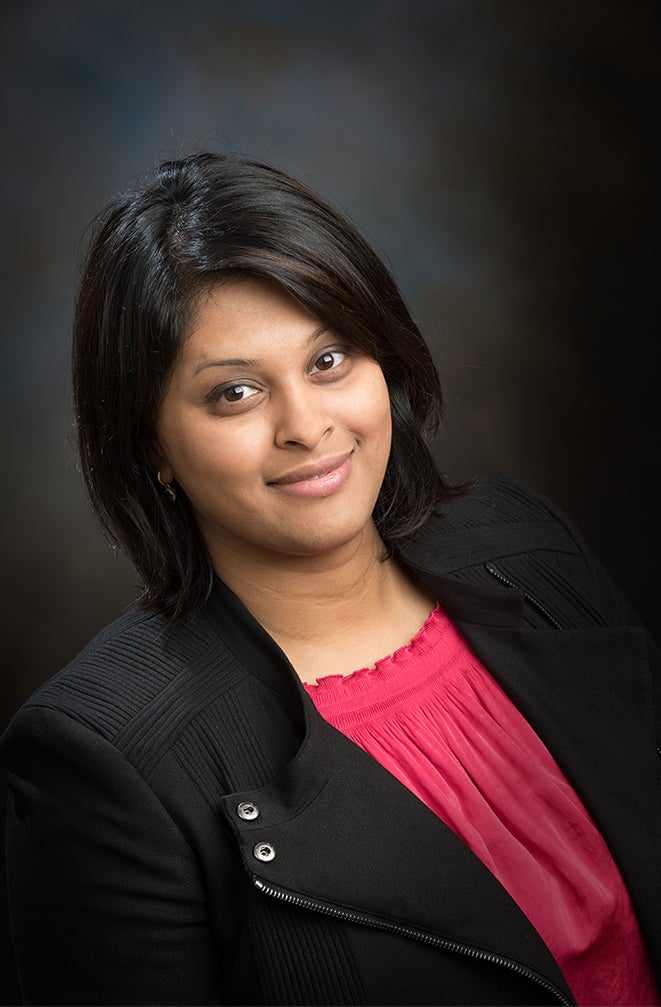 2021-22
Dr. Mary Khetani
Associate Professor, Department of Occupational Therapy
College of Applied Health Sciences Sciences
The Capstone Supervisor of the Year award is given annually to a faculty member for their outstanding mentorship of Honors College students' Senior Honors Capstone projects. This year's Capstone Supervisor of the Year is Dr. Mary Khetani, Associate Professor of Occupational Therapy in the College of Applied Health Sciences, with affiliate appointments in their PhD program in Rehabilitation Sciences and Department of Disability and Human Development.
Dr. Khetani is a pediatric occupational therapist and rehabilitation scientist by background, having pursued an honors program of study herself to earn her B.A. in Psychology and Biomedical Sciences from Marquette University. She then earned her M.A. in Occupational Therapy at the University of Southern California and her Sc.D. in Rehabilitation Sciences, followed by postdoctoral training, at Boston University. As a clinician scientist, Dr. Khetani directs the Children's Participation in Environment Research Lab (CPERL) that pursues interdisciplinary team science to advance smart and connected options for advancing person-centered rehabilitation services for children with developmental needs and their families. Dr. Khetani has engaged the CPERL team to co-author articles outlining their strategic plan and early efforts to cultivate an anti-racist research environment and network for supporting women to grow and sustain their careers in pediatric rehabilitation research and/or research-engaged practice.
Dr. Khetani was nominated by Julia Gabrielle Sim, who writes, "Dr.  Khetani is a mentor who is purposeful with her mentoring techniques and continuously challenges you to strive to be better. Her mentorship, braveness, compassion, and patience has brought me to where I am today and I owe a lot of my successes to her as she gave me the opportunity to be uncomfortable, step out of my comfort zone, and grow."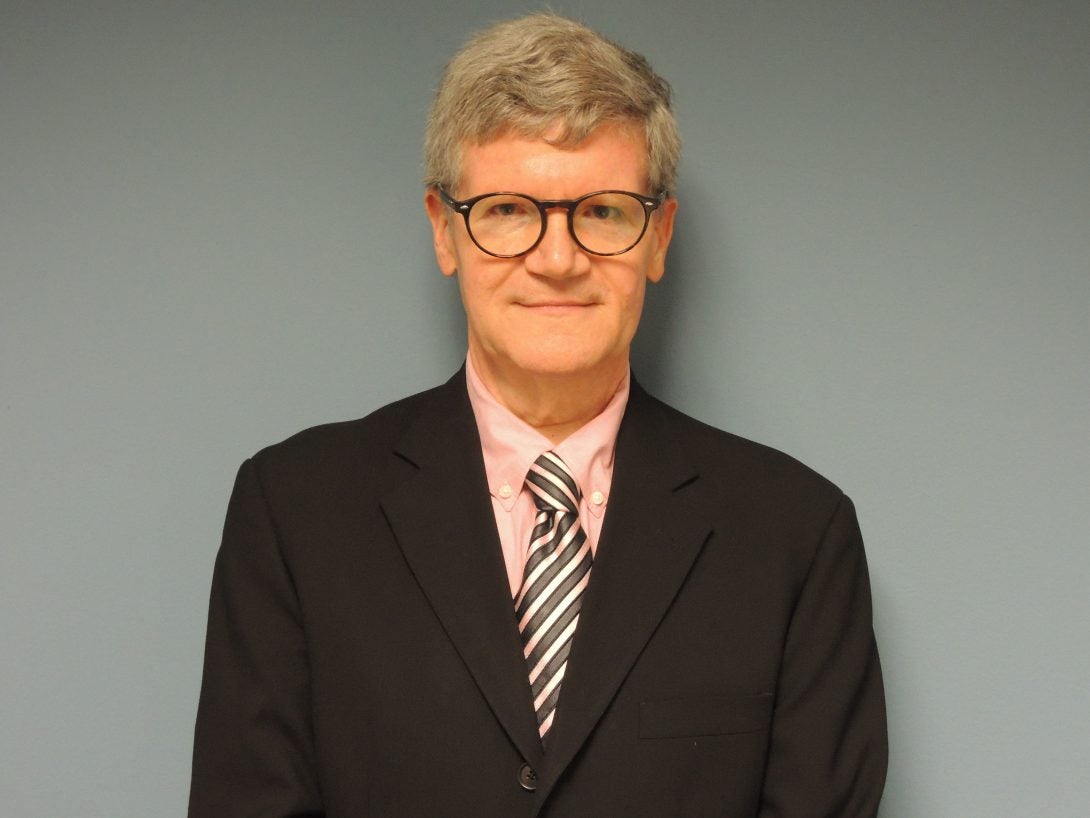 2021-22
Dr. Ralph Keen
Dean of the Honors College and Professor of History
The Instructor of the Year award is given annually to one of the many faculty members who teach our first-year Honors Core courses as well as our Honors Seminars for upperclassmen.  This year's Instructor of the Year is our very own Dr. Ralph Keen, Dean of the Honors College and Professor of History.
Dean Keen was a classics major as an undergraduate and received his PhD in the history of Christianity. Before he came to UIC in 2010 as professor of history and Schmitt Chair in Catholic Studies, he taught in the Religious Studies department at the University of Iowa, where he was also Director of Undergraduate Studies and Honors Advisor (as well as supervisor of dozens of senior research projects). He has also been a visiting professor at Harvard Divinity School.
During his tenure as Dean of the Honors College since 2015, Dean Keen has remained committed to bringing his enthusiasm for teaching to the Honors College classroom.  In his Honors course The Uncommon Good: Social Thought in a Diverse Society, he has guided his students through diverse interpretations and critiques of the idea that a society is shaped by shared values.  His nominator Mahnoor Baig credits his course with helping her to think more critically about even the more well-known texts.  She says, "He went above and beyond in each class discussion to [ensure his students] comprehend the point that the author was trying to get across and always encouraged us to ponder on potential shortfalls and problems within the text itself."  She concludes, "While I may leave this class with a good understanding of the texts we read, this class also [encouraged] me to aspire to improve society for the common good."