Fellow of the Year
Fellow, Capstone Advisor, and Instructor of the Year
Fellow of the Year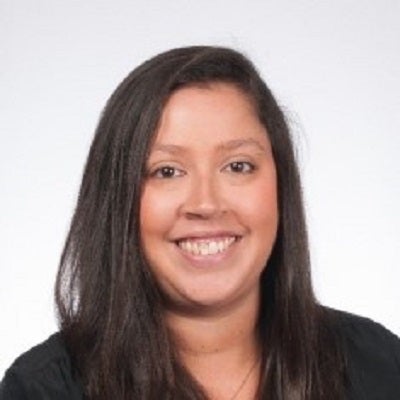 2016-17
Dr. Laura Sanchez
Assistant Professor, Department of Medicinal Chemistry and Pharmacognosy
College of Pharmacy
Honors Faculty Fellows are individually assigned to provide personalized advising and mentoring to students. Each year, Honors College students nominate Fellows to be honored as "Fellow of the Year." We are honored to award the 2016-17 title to Laura Sanchez, Assistant Professor of Medicinal Chemistry and Pharmacognosy in the College of Pharmacy.
Professor Sanchez's research utilizes mass spectrometry techniques to study the chemical ways microbes communicate with one another and their surroundings. The lab uses this to better understand how microbes function in different disease states with the overall aim of rapidly identifying harmful bacteria based on the chemicals they produce which will permit clinicians and researchers to design more effective courses of treatment.
Dr. Sanchez's nominator, Shilpa Kolachina, illustrated why she is so deserving of this award by stating in her letter, "Whether I required help regarding the medical school admissions process, a last minute letter of recommendation for any scholarship or award, or just someone to listen… she has always been there and never gave me the impression that I was a burden. I think finding such an advisor is rare, and Laura has defined the true meaning of being an Honors College Fellow…I have never seen a professional so invested in ensuring that those under her guidance are aware of their full potential…she has profoundly impacted my undergraduate experience, and I think any student who receives her as an Honors College Fellow in the future will be very lucky."
Capstone Advisor of the Year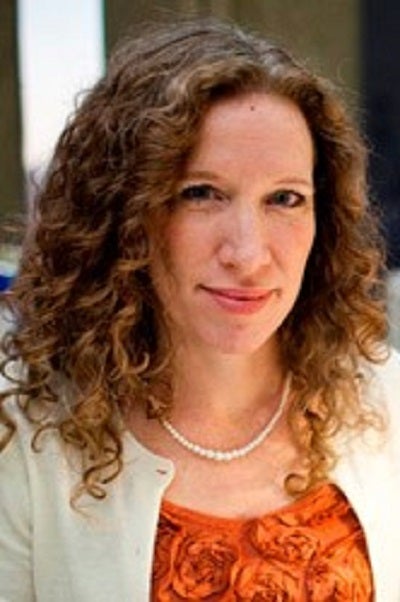 2016-17
Dr. Kara Morgan-Short
Associate Professor, Department of Hispanic and Italian Studies, Department of Psychology
College of Liberal Arts and Sciences
The Capstone Advisor of the Year award is given annually to a faculty member for their outstanding mentorship of Honors College students' Senior Capstone projects. This year's Capstone Advisor of the Year is Dr. Kara Morgan-Short, Associate Professor in the Departments of Hispanic and Italian Studies and Psychology in the College of Liberal Arts and Sciences. Dr. Morgan-Short is the director of the UIC's Cognition of Second Language Acquisition Laboratory. She has won numerous awards, including a Teaching Recognition Award and Graduate Mentoring Award.
Professor Morgan-Short was nominated by Nethaum Mizyed and Minnie Pham.  Regarding Professor Morgan-Short's advising, Nethaum says, "She has been very easy to communicate with and has encouraged me to stay organized and relaxed so that I can enjoy the experience of a capstone."  Minnie adds, "I adore [her] because of her ability to be intelligent but humble at the same time; wise, but never condescending… She is a perfect fit for Capstone Advisor of the Year, a quintessential role model, and her profound positive impact is something I will take with me leaving UIC."
Instructor of the Year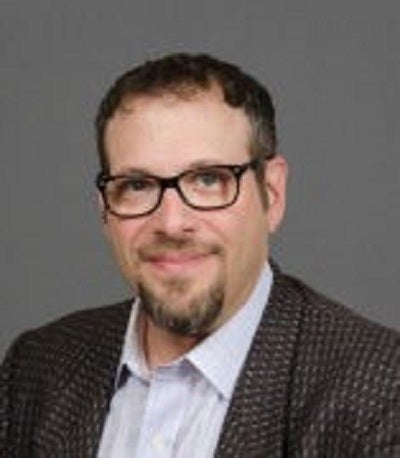 2016-17
Eric Swirsky
Clinical Assistant Professor, Biomedical and Health Information Sciences
College of Applied Health Sciences
The Instructor of the Year award is given annually to one of the many faculty members who teach our first-year Honors Core courses as well as our Honors Seminars for upperclassmen. . This year's Instructor of the Year is Eric Swirsky, Clinical Assistant Professor in the Department of Biomedical and Health Information Sciences in the College of Applied Health Sciences. Professor Swirsky teaches on topics including communication skills, professionalism, and ethics. His courses with the Honors College include Honors Seminars entitled, "How We Die: Bioethics and Legal Issues at the End of Life" and "Every Day Ethics: Maintaining Personal Integrity in Life and Work."
Professor Swirsky's nominator, Jonathan Aniciete, had this to say: "Professor Swirsky has taught me many valuable lessons pertaining to the ethical issues that professionals face on a daily basis, particularly in health care…[beyond] the hard sciences and a student's ability to comprehend and recall tough material, Professor Swirsky's seminars have taught me that an important aspect to being a physician is being a good person."