First Year
Getting Started
Selection into the Honors College is competitive. Applicants are reviewed using a set of criteria designed to consider both past accomplishments and future promise. Admitted students typically have strong academic records; well-developed essays demonstrating thoughtful reflection on the essay prompt; extracurricular involvement showing commitment and leadership; unique talents or abilities; and willingness to embrace diversity in both ideas and people.
For the Fall 2022 application period, UIC implemented an SAT and ACT test-optional choice for first-year applicants. The Honors College welcomes applications from students who choose to apply to UIC through the test-optional pathway.
.

The UIC Honors College application process is two-fold. Applicants must apply to UIC as a first-year student using The Common Application. The UIC Honors College application is located within the UIC First Year Supplement of The Common Application.

Visit the UIC Office of Admissions website for application requirements.
Submit a completed Common Application along with the UIC First Year Supplement.
In the "Questions" tab of the UIC First Year Supplement, apply to the UIC Honors College and submit the two required Honors College Essays ▾ (400-500 word limit for each question)

 Please describe in detail ways that you have sought out academic challenges and personal growth opportunities while in high school. Examples can include activities both inside or outside of your school
 In its mission statement, the UIC Honors College is described as a community of scholars whose goal is to enrich the educational experience of undergraduates and allow the faculty and students of all disciplines to interact in teaching, learning, and research. How will your engagement with the Honors College foster your academic, personal, and professional growth? Please be advised that you are required to submit an Honors College essay at time of application for full consideration.

Submit two (2) letters of recommendation: Letters should be from people who can attest to the applicant's academic and professional capabilities; family members are not acceptable sources. The selection committees prefer that recommenders address the student's experience in the following areas as observed: academic ability, motivation, intellectual curiosity, maturity, responsibility, written expression of ideas, and research aptitude. School Counselor Evaluation forms (that contains a letter) may also be accepted as a letter of recommendation. Letters of recommendation can be submitted electronically or via mail:

Electronic submission: Invite recommenders to submit letters electronically via The Common Application. Important: You must assign your recommenders after they have been invited for the letters to be received.
Mail or In-Person Submission: Send letters in a sealed envelope with the recommender's signature over the flap. Mail all documents to the following address:

Office of Undergraduate Admissions (MC 018)
University of Illinois at Chicago
1200 West Harrison Street, Suite 1100
Chicago, IL 60607-7161

Recommenders may also email their letter directly to undergradmail@uic.edu  as a PDF or Word document.

If you are interested in applying to the Honors College, but have already submitted your UIC Supplement to The Common Application without indicating that you wanted to be considered for the Honors College, please visit this link to the UIC Admission Portal.  (To log-in, use the email and the password  you used to check the status of your UIC application.) Or email us at hcollege@uic.edu and we will send you the link.

.

The Honors College will begin to review your application after you have been offered admission to one of UIC's undergraduate colleges, where you will pursue your major.

All official communications from the Honors College will be sent via email. Please be sure to regularly check the email address filed with Undergraduate Admissions including your spam and junk folders.

.

We also encourage you to learn more about the following opportunities available to first-year Honors College applicants:

Guaranteed Professional Program Admissions (GPPA), which provides exceptional first-year applicants a guaranteed admission to professional programs including medicine, dentistry, nursing, pharmacy, physical therapy, law, education, business, engineering, and more.

If you have additional questions, please contact us at (312) 413-2260 or hcollege@uic.edu.

.

First Year students will need to attend an in-person New Student Orientation program.  There are several orientation dates reserved for Honors College students, where you will meet with advisors from both the Honors College and your degree-granting college.
If you have additional questions, please contact us at (312) 413-2260 or hcollege@uic.edu
November 1, 2022
UIC Early Action
GPPA
Honors College Priority
December 1, 2022
Fall 2023 priority application deadline
February 1, 2023
UIC Regular Decision
Honors College Final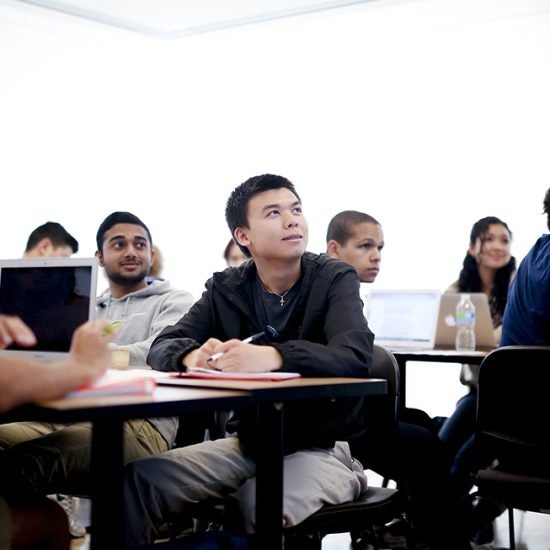 Within Chicago's only public research university, the UIC Honors College connects high-achieving undergraduates with remarkable faculty and staff mentors dedicated to excellence.
Learn how to apply!
Read or Download First-Year Brochure