Graduation Preparation
Convocation Information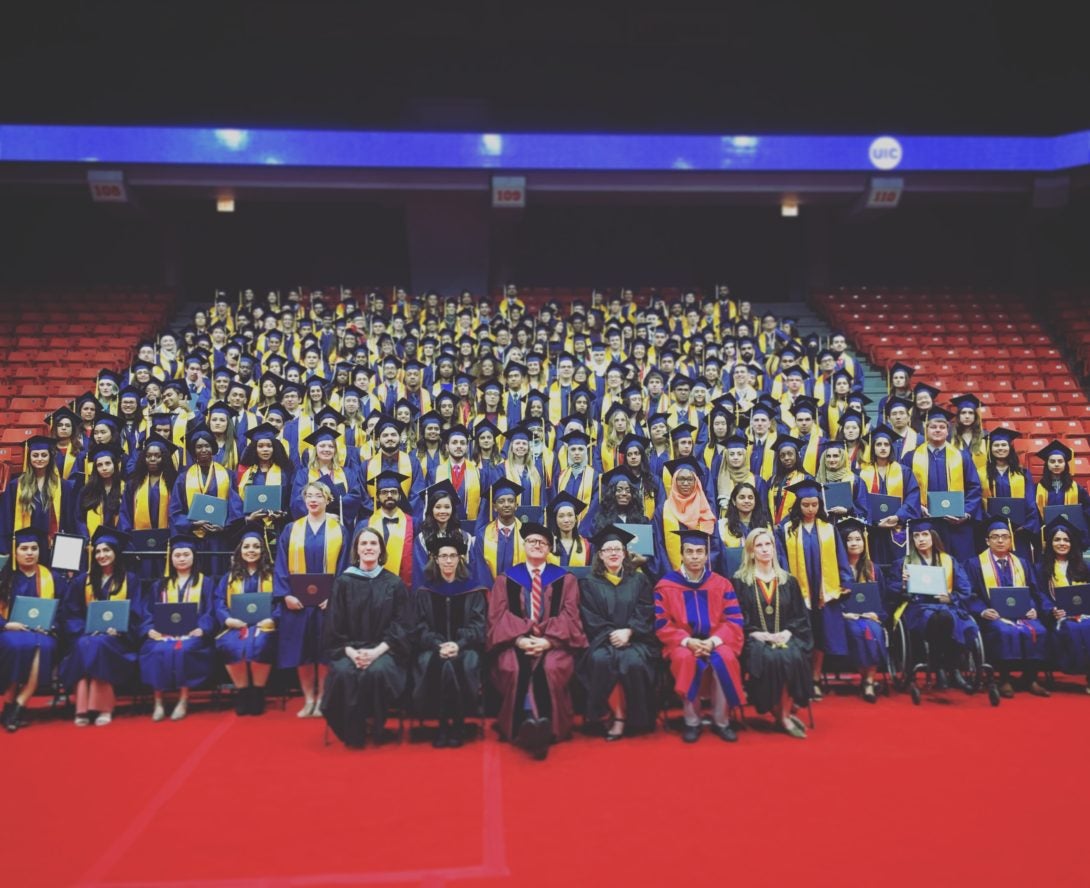 Each spring, the Honors College hosts the Honors College Convocation, a formal and personal way to acknowledge the success of graduating seniors each spring semester. At the ceremony, students wear their commencement robes, and receive their gold stoles and a certificate of achievement. A leading scholar and an Honors College graduating senior are asked to speak.
More information is forthcoming!
Declare your Intent to Graduate with the Honors College
The Honors College Graduation Declaration will be available during the first week of February.  If you are graduating in May 2021, please be sure that you have submitted your Graduation Declaration with your degree-granting college by no later than January 29; you can find this in my.uic.edu on the Student tab.