Was so patient and so helpful and incredibly friendly! She cleared up all my doubts and took the extra time and effort to make sure I understood everything. An amazing tutor!

Major - Biological Sciences

|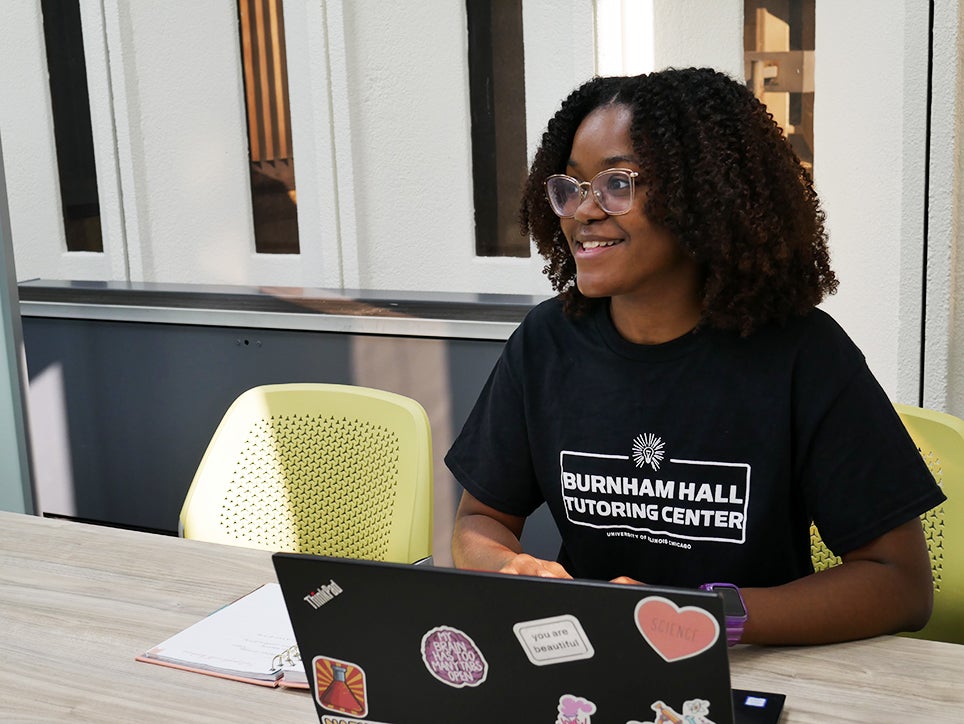 Thank you a great year and we hope you have a wonderful summer. The Burnham Hall Tutoring Center services will continue in the Fall semester, and we look forward to seeing you again.
Follow BHTC on Instagram and Twitter!
—
During the academic year, we offer tutoring Sunday-Friday, except during breaks and Finals Week. All tutoring services are free of charge and are available to any UIC student, even those who are not a member of the Honors College.
Tutors are available by appointment (strongly recommended) or for drop-in help and most appointments are offered online.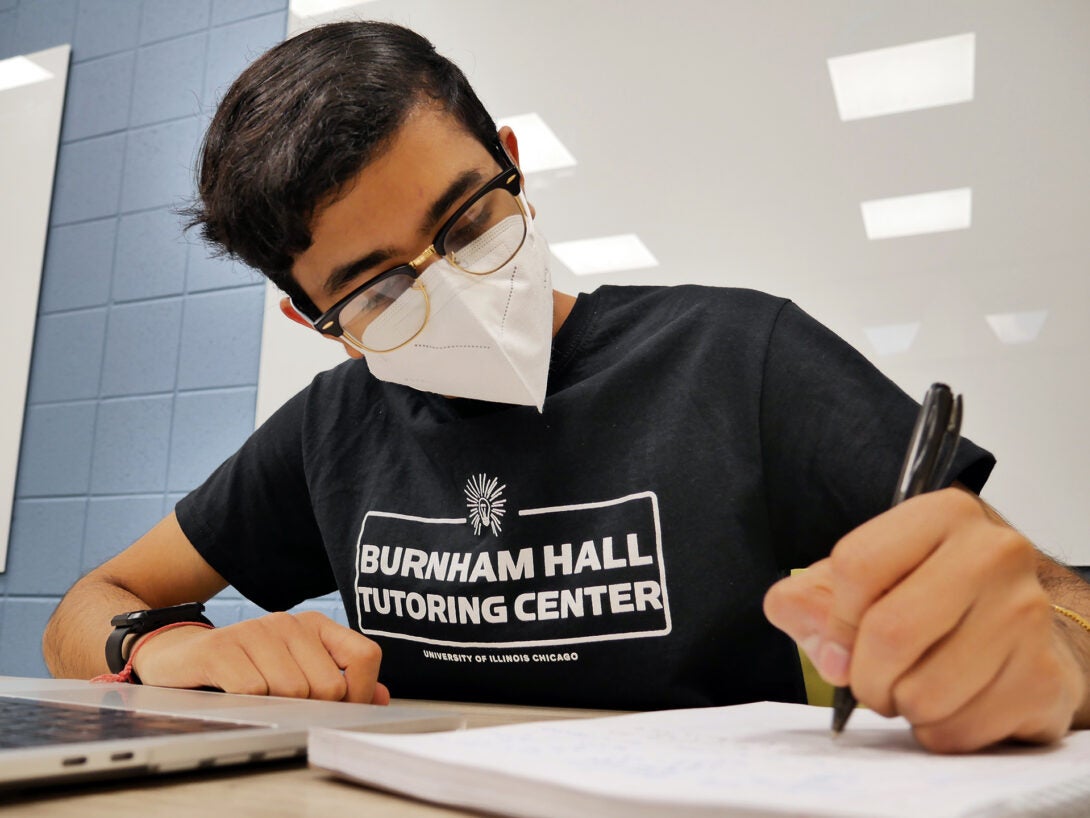 Make sure we cover the class you're looking for (courses covered list below or by clicking here) and note which tutors offer that class.
Check the schedule to see which of these tutors is available at a time that works for your schedule.
Then schedule your appointment in iAdvise.
Questions? Contact the Honors College at hcollege@uic.edu or BHTC Director Sally Blechschmidt at sblech@uic.edu
Continued help with psych 242, very patient with me and made sure to explain topics in multiple different ways to ensure I understood well.

|
Narrowed down material to effectively comprehend the material.

Major - Biological Sciences

|
Very good in describing the information presented to me, also broke down definitions.

|
Such an awesome tutor. I learned so much from her and she is always willing to help me understand chemistry.

|
Can't find the class you're seeking? Visit tutoring.uic.edu for descriptions of every tutoring unit on campus and a continuously updated list of all courses for which you can access tutoring at UIC.